Apartment 8 - Jaramar II, Calle Sirius, Riviera Del Sol (km 198), Mijas Costa, Costa Del Sol, Malaga
Instructions for Taxi drivers:
Show the driver the address at the top of this page, as well as the following instructions.
N-340 Tome salida 'Miraflores' (km 198)
Tome le calle segunda (Calle Sirius)
Jaramar dos es la primera communidad a mano izquierda
Try to get a price BEFORE you set off.
Train
A cheaper option rather than getting a taxi from the airport would be to get on the train at the airport and travel to Fuengirola (the end of the line I'm afraid). This is very cheap. You would then need a much shorter taxi ride from Fuengirola to the apartment. (NB - last train from airport leaves at approx. 10:44pm)
Shuttle Bus
A shuttle transfer for up to 4 people is very approx 60€ each way (for 5-7 people it is approx 67€). There is no surcharge for a late arrival/departure. You are collected from the arrivals hall & delivered to the entrance of the apartment complex. You can book online - www.transfersdelsol.com
(NB - you might need the following extra information regarding the address/postcode if you do a shuttle bus booking - Calle Sirius 15, 29649, Mijas, Malaga)
Taxi Transfer
Competitive prices are available for taxi transfers from www.malagatransfers.com
Prices shown below are as at Nov 2020.
Contact John on WhatsApp 0034 622 416159 - info@malagatransfers.com
​
​
​
​
​
​
​
​
​
​
​
​
Contact us...
Christine Bennett
Burgate Farmhouse
Burgate, Fordingbridge
Hampshire, SP6 1LX
England
01425 655909
07837 052645
burgatefarmhouse@gmail.com
Max Beach Restaurant - 5 mins walk from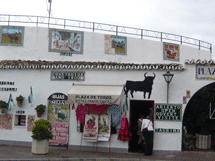 Links to places of interest:
​
Click here for Google map location of Jaramar, 15 Calle Sirius, Riviera del Sol, Mijas Costa
​
(NB this link should show the exact location of Jaramar. I have had to 'hijack' it from another apartment's link on Google. Therefore some of the photos will be of someone else's apartment - apologies for this. Please cross check my own photos on my website)
BOOKINGS – Online booking & secure payment system (card/online bank transfer or cheque payments accepted) – www.rivieradelsol-apartment.co.uk

DEPOSITS - A non-refundable booking deposit of £100 for each booking is needed.

DAMAGE DEPOSIT- £100 Refundable Damage Deposit required when balance is paid.
CANCELLATIONS - (See Terms & Conditions for full information).
​
​
​
​
Front of apartments/pool/gardens
Front of apartments at Jaramar with pool & gardens
Front of apartment (no 8 is just behind
Front of apartment (no 8 is upstairs, just to the left of the poplar tree)
Jaramar - twin bedroom
Jaramar - twin bedroom
Front of apartments/pool/gardens
Front of apartments at Jaramar with pool & gardens